"I have found honest and reliable movers through
for each of my last seven moves"
Are you planning a house shifting and feeling overwhelmed by the daunting task ahead? Look no further than SafeShifting – your trusted partner for a hassle-free and secure house shifting process. With our expert services and commitment to your peace of mind, we make your house shifting experience as smooth as possible.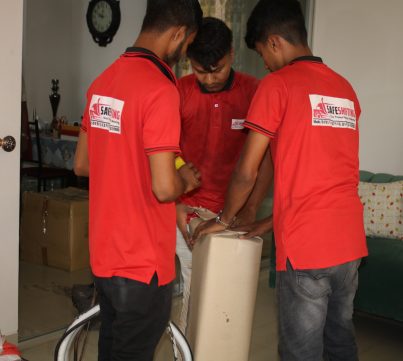 Planning and Consultation: Our experts work closely with you to create a house shifting plan that meets your specific needs and budget.

Packing and Unpacking: Leave the tedious task of packing and unpacking to us. We ensure your items are packed securely and unpacked efficiently.

Logistics and Transportation: SafeShifting takes care of all logistics and transportation details, ensuring your belongings reach your new home safely.

Technology Integration: If you have tech equipment, we assist with setting it up in your new home, ensuring a smooth transition.

Documentation and Compliance: We handle all the paperwork, ensuring a hassle-free house shifting process.

Additional Services: SafeShifting also offers additional services like storage solutions, if needed, to accommodate your unique requirements.
Conclusion
SafeShifting is your go-to partner for house shifting, offering tailored solutions, efficiency, and the utmost care for your belongings. Contact SafeShifting today to ensure a seamless and stress-free house shifting experience. Your new beginning starts with a safe and smooth transition, and SafeShifting is here to make it happen. Trust us for a house shifting experience that exceeds your expectations. Choose SafeShifting and move with confidence.
Safeshifting offers reliable and affordable moving services to make your relocation a breeze. Our experienced team handles all aspects of your move, from packing to transportation, with care and efficiency.
Customers Chooses us

our commitment to quality and customer satisfaction sets us apart.
Customers are Satisfied

customer satisfaction is our top priority