Are you planning a business move and looking for reliable, experienced movers who can handle the complexities of the process? Safe Shifting offers you state-of-the-art relocation services to ensure a smooth transition for your business. Committed to efficiency, safety, and professionalism, Safe Shifting is your reliable partner in commercial transport.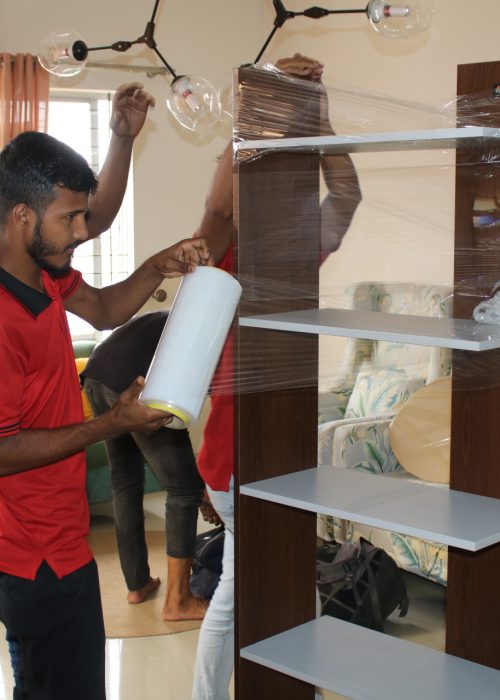 Why Choose Secure Exchange for Commercial Movers?
Safeshifting stands out as a leading name in the commercial moving industry, offering customized solutions and unparalleled expertise. Here's why we should be your first choice for your commercial removals.
Custom Business Mobility
Solutions:
 We understand that every business move is unique. Whether you're moving locally or across the country, Safe Shifting takes a personalized approach to creating a moving plan that's perfect for your company's needs.
Efficiency and minimal downtime: Time is money and we understand that minimizing downtime is vital to your business. Our team is dedicated to carrying out your business transfers efficiently and ensuring that your operations are disrupted as little as possible. 
Advanced technology for transparency:  Secure Shift uses advanced technology to keep you informed throughout the business moving process. Our tracking systems provide real-time updates on the status of your move, ensuring transparency and peace of mind.
Priority on Safety and Security: Your business assets are invaluable, and their safety is our utmost priority. Safe Shifting adheres to the highest safety standards to protect your items during the commercial moving process. 
Local and Long-Distance Expertise: Whether you're moving within your city or embarking on a long-distance commercial move, Safe Shifting has the experience, resources, and capabilities to handle it all.  Our Comprehensive Commercial Moving Services. Safeshifting offers a wide range of services to meet the diverse needs of commercial moves
Strategic Planning and Consultation: Our experts collaborate closely with you to devise a commercial moving plan tailored to your specific needs and objectives.
 Packing and Unpacking: Leave the tedious task of packing and unpacking to us. We ensure your assets are packed securely and unpacked efficiently. 
Logistics and Transportation: Safe Shifting manages all logistics and transportation aspects, guaranteeing the safe arrival of your assets at their new location.  
Technology Integration: If your commercial move involves tech equipment, we assist with setting it up in your new space, ensuring minimal downtime.  
Compliance and Documentation: We handle all the necessary paperwork, ensuring a smooth commercial moving process that complies with all regulations.  Additional services: If necessary, Safe Shifting also offers additional services, such as storage solutions, according to your needs.
Safeshifting is your choice for commercial movers, offering customized solutions, efficiency, and a deep commitment to the safety of your assets. Contact Safeshifting today to ensure a smooth and stress-free moving experience. The success of your business depends on a smooth transition, and Safeshifting is ready to make it happen. Trust us for a business transfer that exceeds your expectations. Choose Safe Move and move forward with confidence